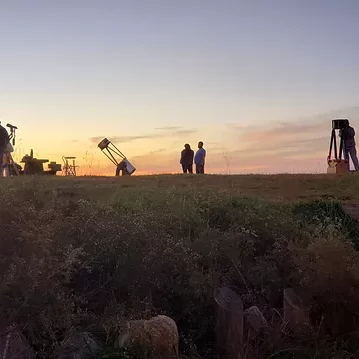 We are a group of amateur astronomers located in the town of Knoxville, Tennessee. The group has changed through the years and was also eventually defunct due to the 2020 Pandemic. In January 2023, George Srdanov and his friend Ricky Smith decided to resurrect the group in the hopes to connect local enthusiasts together so that everyone can enjoy the pleasure of observing the natural universe.

We welcome all types of astronomy, whether you enjoy visual, imaging or even spectroscopy and to all ages and experience levels. Both admins are easy going and carefree, ensuring everyone has a good time as they both have day jobs.
The group is currently an ad-hoc collection of folks interested in amateur astronomy who hold "Star parties" in an informal setting. That is, two friends who want to go out to a local dark site will post to see if anyone else is interested in meeting them out there. Since they are both easy going they expect anyone to organize these events themselves.